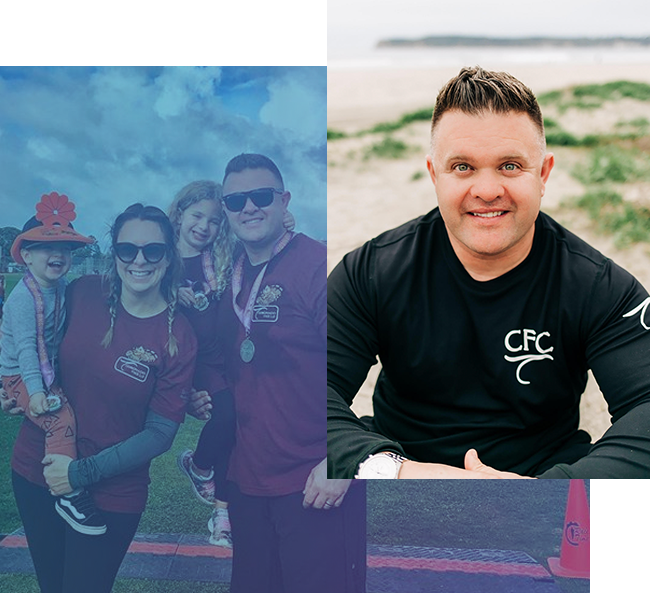 CHRIS FOOTE
OWNER, HEAD COACH, BUSINESS COACH
---
Chris Foote is the owner and head coach at Coronado Fitness. His passion for health and helping others started with a lifetime of athleticism. After playing college sports, Chris realized that nothing made him happier than the camaraderie of being on a team. He dreamt of a career that allowed him not only to stay active himself but to inspire others to become their best selves.
In 2011, Chris bought Coronado Fitness Club. Since then he has become a champion of the community. He's an active member of Rotary and a founding sponsor of the Rady Children's Hospital Annual Turkey Trot. Community involvement is extremely close to his heart, and you're sure to see him out and about supporting many wonderful causes and events. He is committed to eating at least two hot dogs at the Fourth of July parade---a true pillar of society!
Chris enjoys training all ages groups from professional athletes to folks well into their 90's. If you're here to work, he's here to coach you.
When Chris is not at the gym, you will find him enjoying our beautiful island with his wife Hattie, daughter Lux, and son Hunter----or furthering his commitment to learning at conferences around the country.
---